When you look at the sales figures in the category of compact sport utility vehicle, you notice that the Honda CR-V tops the list year after year.
This is remarkable because the CR-V is in a segment where competition is not lacking, but its legendary reliability, exemplary comfort and spacious interior allow it to stand out from its rivals.
In addition, it offers one of the most advanced all-wheel drive in its class for driving on snowy or icy roads. This allows Honda CR-V owners to venture on the road in winter with confidence.
To preserve the roadworthiness of a sedan so popular with buyers of compact SUVs, the Honda CR-V equipped with AWD sends the power to the front wheels when the road is clear. When conditions deteriorate and the system detects a loss of traction to the rear wheels, torque is immediately transferred to restore balance. In addition, when you face a snow bank, the power is relayed to all four wheels to ensure optimum traction. In combination with the traction control and stability system, the 2014 Honda CR-V AWD proves a powerful ally in winter.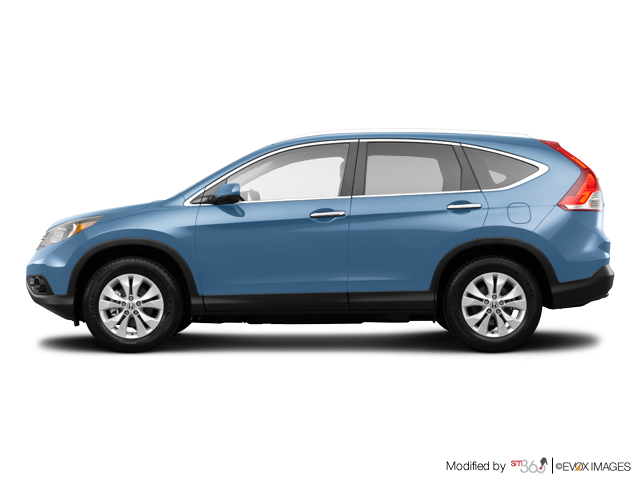 That being said, the base model front-wheel drive also benefits from stability control and traction systems and, in combination with the high ground clearance of 2014 Honda CR-V, this allows it to manage easily on a snowy road.
All models are powered by a four-cylinder 2.4-liter engine developing 185 horsepower and 163 lb-ft of torque. Honda has made the wise decision to withdraw the V6 engine from the CR-V series, considered too fuel-intensive. Today, customers want an economical engine, and the four-cylinder engine of the 2014 Honda CR-V is able to meet the needs in this regard.
Indeed, the front-wheel drive models achieve an average fuel consumption of 7.8 liters per 100 kilometers while the AWD versions claim 8.1 liters per 100 kilometers. All models are equipped with a standard 5-speed automatic transmission and the ECON driving mode that adjusts engine parameters and a few other systems to favor fuel-efficient driving.
Inside, the 2014 Honda CR-V displays a most stylish interior that is both spacious and well built. The front seats are comfortable while the space offers abundant headroom and legroom. At the back, we find similar characteristics : the seat is wide enough to accommodate up to three adults comfortably. In addition, the trunk is one of the most welcoming in its class with 1,054 liters of cargo space with the rear seat in place and 2,007 liters when it is folded.
The 2014 Honda CR-V is one of the best buys in its class if one is looking for a comfortable, economical, and very spacious compact SUV. In combination with the flawless reliability of Honda products, the CR-V really has much to offer. That is the reason why it is so popular every year.