Big changes are on the horizon for the all-new 2015 Honda Fit.
The manufacturer has added to its versatile little car, improving the style and consumption, while increasing the spaciousness within the vehicle. Alongside the new addition under the hood, the 2015 Fit is set to remain a fun subcompact within the segment.
The Honda Fit is redesigned, and includes new bits to appreciate for the 2015 model year. A fun and interesting style still shapes the small car, but the vibe slightly more aggressive, or firmer. This is likely due to the bodylines and steep windshield, mixed with the design for the new grille and headlights. Towards the rear, the LED taillights certainly add more character, as do the 16-inch wheels attached to the 2015 Fit.
For the buyers that enjoy the concept of a small car, the new Fit has also decreased in body length. On the other hand it is a tad wider, and with a longer wheelbase, but this also means that, along with the tinkering of the interior, the Fit has more space.
Inside the 2015 Honda Fit, the hatchback offers a nice layout. And while the overall interior space and legroom has improved, the rear "Magic seat" can be flipped for yet more room. It can flip in several directions, allowing the driver and passengers a variety of options for its usage.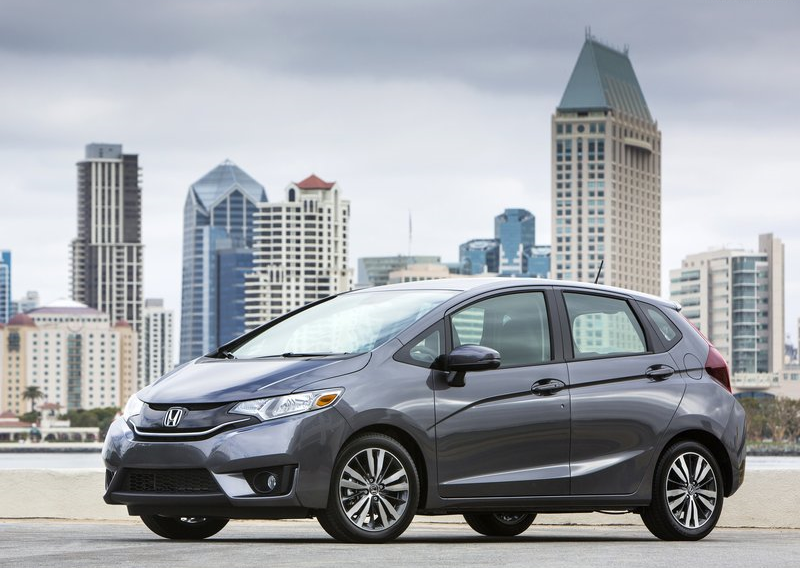 One of the more intriguing additions to the 2015 model lies under the hood, waiting to be used. Honda's new subcompact will be equipped with a new 1.5-litre 4-cylinder engine with direct injection. A 6-speed manual gearbox can be mated to this engine, but the Fit also comes with a new automatic transmission.
Consumers can select a Continuously Variable Transmission (CVT) to be paired with the 1.5L engine. With it, the driver can play-around with the steering wheel-mounted paddle shifters.
With regards to the features, the new 2015 Honda Fit includes Bluetooth and a backup camera, though a front passenger blind-spot camera is available. Buyers can opt for leather seating with heated front seats, cruise control, keyless entry/ engine-start and a sunroof, among others.
The all-new Fit is said to be available for purchase as of this spring, though details, and along with the pricing information has not yet been released. For further inquiry, contact your Lallier Honda Repentigny dealership today. Be the first in line to test the all-new 2015 Honda Fit!