Making its debut at the 2014 Los Angeles Auto Show, the new 2016 Honda HR-V is a small crossover SUV that will join its similarly sized CR-V sibling in the automaker's lineup this year.
Originally set to launch this winter, the new 2016 Honda HR-V will be arriving at Honda dealerships across Canada next spring. Produced at Honda's North American manufacturing facility in Celaya, Mexico, the all-new SUV is a sleek-looking vehicle with expressive lines, a slightly U-shaped grille that only adds to the appeal, and nicely shaped headlights. Its coupe-like styling blends well with the vehicle's sense of boldness, and is overall meant to enhance the idea that it is a sport and versatile multi-dimensional vehicle that has the toughness, space and utility of an SUV combined with an urban-style design.
The automaker's new small crossover SUV is based on the newly redesigned 2015 Honda Fit hatchback, and as a result is meant to offer the same kind of go-anywhere-and-back versatility. Larger than its subcompact sibling, the new 2016 HR-V is smaller than a traditional compact crossover SUV, which means that it is the perfect size for urban dwellers, and for consumers looking to drive it on mountain roads.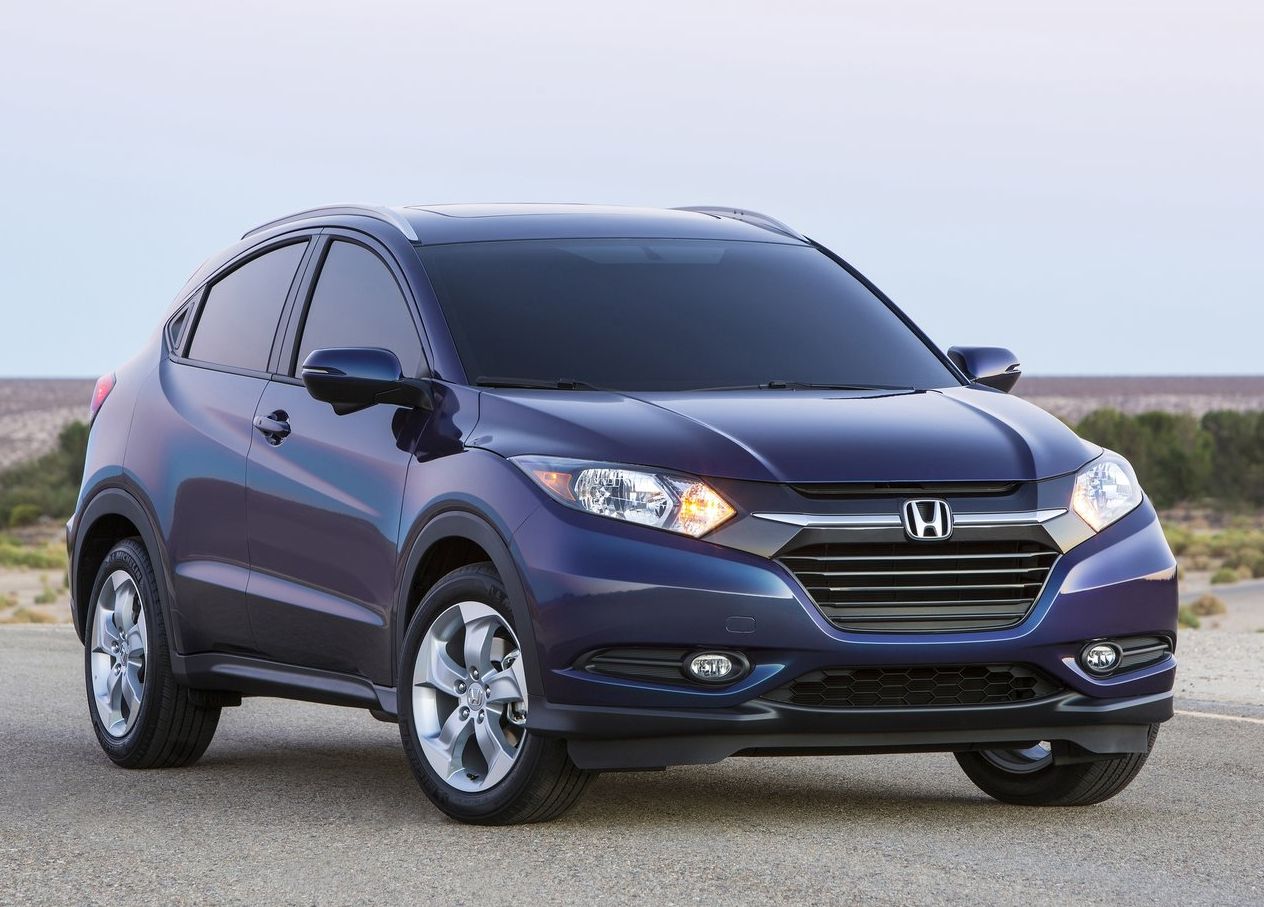 Honda's new HR-V is actually built on the same Global Compact Series platform that underpins the new-generation Fit hatchback, with a unique centre tank layout, which is what allows the vehicle to provide a spacious and versatile interior. And going back to the idea of providing what the automaker calls go-anywhere-and-back versatility, we imagine the new HR-V will come equipped with Honda's Magic Seat – and indeed it does.
The automaker's popular Magic Seat works wonders in the small Honda Fit hatchback, and in other vehicles of the brand. Honda's exclusive Magic Seat allows for multiple seating configurations. For example, in the new Fit, there are four different seating modes for practically any situation. They allow buyers to fold the seats in such a way that owners can fit their items in an upright position, increase cargo space, and allow awkward-fitting items to more easily be placed in the SUV.
As for power and performance, the new 2016 Honda HR-V small SUV is equipped with a responsive 1.8-litre 4-cylinder engine, producing a total 138 horsepower and 127 pound-feet of torque. The engine is mated to a fuel-efficient Continuously Variable Transmission (CVT), or a slick-shifting 6-speed manual that is available on two-wheel drive modes only. The 2016 HR-V comes standard with 2WD, or can be equipped with Honda's Real Time all-wheel drive system with Intelligent Control System for enhanced all-weather traction and control.
The HR-V comes standard with brake and hill start assist, vehicle stability and traction control, and a multi-angle rearview camera.
Other standard equipment includes heated front seats, and a 7-inch touchscreen display. LaneWatch, a push button start, satellite radio, sunroof, navigation system, leather trim, and other features are available depending in the model.
Honda vehicles are known for their good value and reliability, and the 2016 Honda HR-V compact crossover SUV is no exception. To pre-book the new SUV, contact us today at Lallier Honda Repentigny.